Dame Vera Lynn (1917 – 2020)
The Force's Sweetheart
A True Icon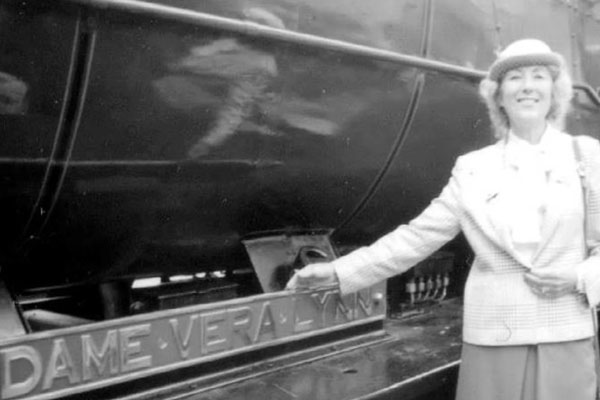 It is with great sadness and heavy hearts that we share the news of Dame Vera Lynn's passing.
A household name with many, her songs and performances helped raise the spirit during Britain's darkest hour. They continue to have a resounding effect at times of hardship right to this day.
In the future, we will see our locomotive steam again and it will proudly carry her wonderful name, which she christened on 6th August 1986, in memory of the lady herself.
We would like to offer our condolences to her family at this time.
callously R.I.P Dame Vera Lynn
The Vera Fund - We'll Steam Again Appeal
The locomotive at the centre of this appeal is No 3672 "Dame Vera Lynn", Built in 1944 by the North British Locomotive Works in Glasgow, there were 150 of these extremely powerful freight locomotives ordered for the war effort. Once completed "Dame Vera Lynn" was shipped to Egypt and worked there following D-Day. This Austerity class of locomotive were not built to last more than a few years in traffic, they were of a cheap and simple design due to material shortages during the war. We count ourselves lucky to still have her with us today, so we can tell her story to future generations.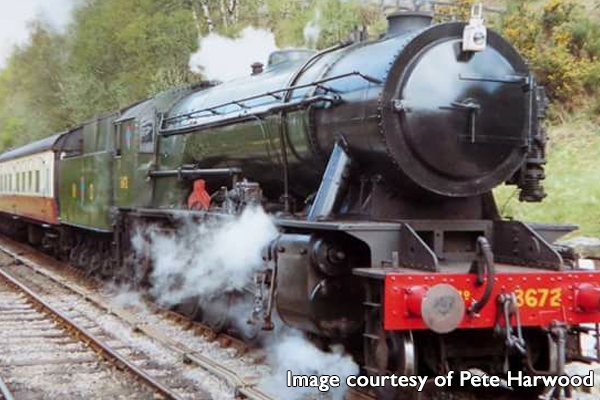 "Dame Vera Lynn" entered traffic on the railway in 1989 and over the next 10 years worked very hard. Aside from the exceptional feat of accumulating in excess of 100,000 miles during her ten years in traffic, she also delighted the staff and tens of thousands of passengers along the way. "Dame Vera Lynn" proved on countless occasions, what a strong, reliable and popular performer she was, a real stalwart of the 1990s.
The Vera Fund is an appeal with the aim of getting the railways very own Wartime steam locomotive back in traffic, so the railway and its passengers can enjoy the sight and sound of a genuine wartime locomotive hard at work again.
The appeal needs to raise approximately £495,000 in order for Vera to have her well-deserved overhaul, to date we have raised clindagel clindamycin phosphate £165,000 and still going!
Dame Vera's tender is to be completely overhauled at Ian Riley's Works thanks to the fund raising efforts from contributors.
It is due to leave the NYMR on Thursday 22nd July after being made fit to travel the 18 miles from Grosmont to Newbridge by the MPD staff.
The locomotive unit is now back undercover in Deviation Shed after reaching a working agreement with NELPG. It is hoped to restart working parties from August.
Although our fund  target is £495k, if we can raise more it will enable more ancillary work to be outsourced and speed up the overhaul considerably, to the NYMR's advantage!
All donations, no matter what amount, are greatly appreciated!
We need to raise approximately £495,000 to overhaul Vera.
To date we have raised pantomimically £165,000 and still going, thanks to your kind donations!
Your donations will help us raise the funds needed to support the overhaul.
The more we raise, the closer we can get to having "Our Vera" back on the rails working trains once again!
(Links below open in a new window)