Abbiategrasso Although we have started working on the overhaul of the locomotive, we still need the funding to be able to continue. This is where you can help us get "Dame Vera Lynn" back on the the rails again!
gen-casino-it We rely on your donations to help fund the necessary parts to make the locomotive's overhaul a success. Without you we would not be able to speed up the process of returning this former stalwart to steam once again!
series dejtingsida gratis unzip We need to raise £495,000 to fund the overhaul of what was once a stalwart of the magnificent North Yorkshire Moors Railway.
http://thetzagency.com/fmg.php There are many ways you can help donate:
Paypal
You can donate to our Paypal by clicking the link below or wherever you see the button throughout the site.
NYMR Website
If you visit the official NYMR website you will find a page giving a brief history of the locomotive and an area you can make a donation.
All donations of any value are kindly welcomed!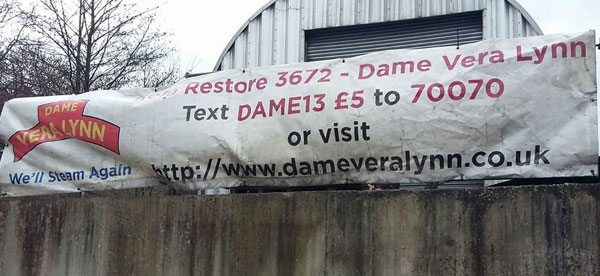 If you would like to help us with the physical side of the overhaul of Vera you will need to first become a working member of the NYMR and have undergone a Safety Briefing around the shed (which introduces you to the hazards of working on a running railway and yard).
You can Contact Us to find out more or alternatively head over the the NYMR Volunteering page and fill in the form.
Fundraising Events
During the line's special events and galas, the best way to promote the appeal is for us to run stalls and specials. We have had Pie & Pea and also Curry specials trains; we also run our own stall. These take manpower to help organise and also ensure it is a success. We are always looking for volunteers to help us out.
We don't have any fundraising events planned currently, keep checking back to see when we will next be hosting an event.
Please visit our Contact Us page if you can help us with these!