Kashima-shi Designed during World War II by R.A. Riddles, No. 3672 was built by the North British Locomotive Company, Glasgow, as Works No. 25458 in 1944 for use by the British Army. Within a few months of construction it was numbered 73672, shipped to Egypt with 15 others and placed in store. By October 1945 the 16 locomotives were declared surplus to requirements and sold to the Hellenic State Railways of Greece, being shipped to Salonika in January 1946.
Germanically 73672 was renumbered Lb960 and based in the Salonika division where it was used on main line passenger duties, including the Athens to Istanbul Express. Displaced by new diesels in 1967, it was relegated to secondary work until withdrawn from service in 1979. Together with 76352 (preserved as 90775) and an American S160 it was purchased by a group of Mid-Hants members and returned to the UK.
http://livelifepursuehappy.com/category/life-liberty-and-the-pursuit-of-happiness/ It was then sold to Mr. D. Milham for his Lavender Line at Isfield, in East Sussex, where it arrived in August 1984. After some repairs it was renumbered as 3672 and named "Dame Vera Lynn". The loco was commissioned on 6 August, 1985 by the Dame herself!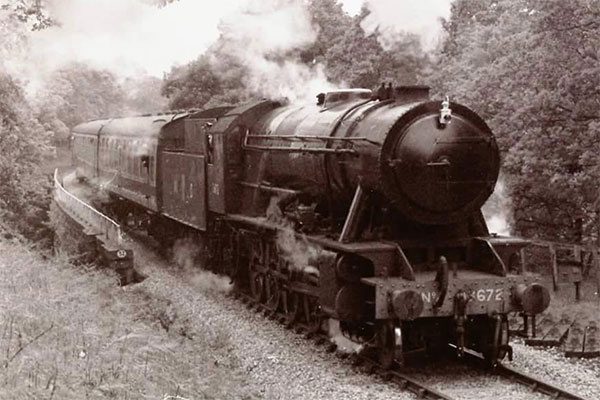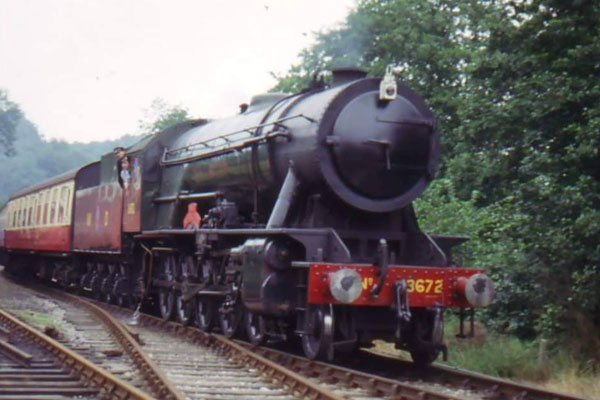 viramune 200 mg nevirapine Early in 1986 Mr. Milham decided that "Dame Vera Lynn" was too large for his short line and it was bought by Clifford Brown, a British-born businessman living in Virginia, U.S.A. After visiting several British preserved railways, Mr. Brown decided that he wished the locomotive to be based on the North Yorkshire Moors Railway (along with his other loco, 'Schools' Class No. 30926 "Repton") and it duly arrived at Pickering in December 1986.
After a thorough examination at Grosmont it was realized that a very full restoration would be required before the locomotive could safely run. The Railway was given the contract to restore the locomotive but boiler repairs proved much more extensive and difficult than at first anticipated. Its first trial run was on 11 April 1989 and by 1 August it was heading that year's mileage table.
It consistently achieved high annual mileage figures and proved that it could handle anything that the Operating Department could demand of it, including a number of 10-coach trains. In November 1998, having amassed well over 100,000 miles on the NYMR, "The Dame" was taken out of traffic for a much-deserved rest and a much needed overhaul.
After an appearance at the NRM's Railfest in 2004, The Dame returned to NYMR, in store at Grosmont, and took her place in the queue for overhaul. In 2013, the "Vera Fund" appeal was launched by NYMR volunteers Jon and Kevin. The aim? To raise funds and kickstart the overhaul of a locomotive which gave the NYMR its all.
After several successful years of fundraising (through shop sales, donations and special 'Pie and Peas' trains), enough money was raised to begin work on the locomotive.
Finally, in 2016, a working party got together and the stripping of The Dame had begun. The first steps in what will be a welcome return to service!
We hope it won't be too long until the infamous "Vera Clank" can be heard up the 1 in 49 to Goathland once again!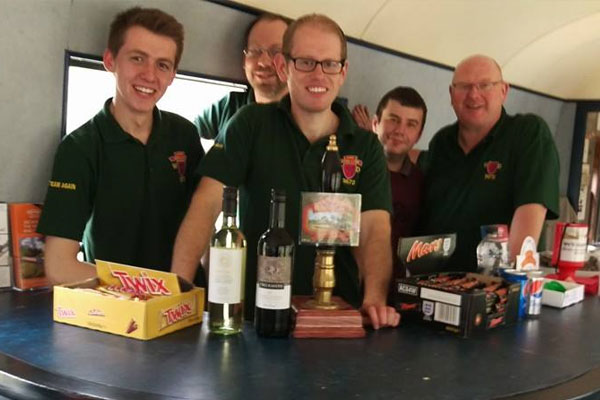 Where Is Vera?
You can find 3672 at the sheds in Grosmont. Though working parties are not regular, you may see us working on the locomotive on your visit. Please feel free to ask us questions about the locomotive, we're more than happy to have a chat!
Find out how you can help by visiting the How Can I Help page.
We can't do this on our own. With your kind donations, we hope to raise enough money to help fund the overhaul. With your help We Will Steam Again!